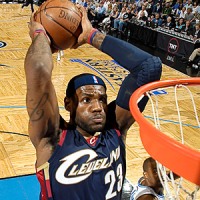 How it works?
Choose a package from the List below
Click on the "BUY NOW" button next to match
make a payment with Paypal or Moneybookers
Check your e-mail address
Watch your game with pleasure
Basketball tipster Barkley: Jordan has never complained like the players these days
NBA legend Charles Barkley has spoken out against recent comments by Draymond Green, who has sharply attacked the NBA over clubs` lack of respect for basketball players when it comes to transfers. According to Sir Charles, there is a clear difference between the current generation of basketball players from those of the 80s and 90s, with the former Philadelphia, Phoenix and Houston player using the legendary Michael Jordan, who turned 58 yesterday, as an example.
Draymond Green sharply criticizes the NBA
Michael Jordan failed to win for a long time, but never complained or sought help to beat the Pistons. He just realized the weaknesses in his game according
football news
and improved them. That`s what I find fun when I look at players these days, because if they don`t win a title in their first 3-4 years in the NBA, they immediately start screaming for help, `Barkley said in a podcast on Bill Simmons.
MJ won his first title only in his seventh year in the NBA, after losing in successive years to the Detroit Pistons in the late 80`s and early 90`s.
Barkley: Jordan has never complained like the players these days
Basketball tipster
- more details and information:
Basketball tipster
Blog of basketball predictions
Basketball Rules
If you are not sure about basketball rules as Over/Under, home/away, Asian handicap prediction - you can check our Basketball Rules