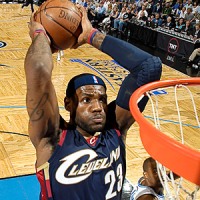 How it works?
Choose a package from the List below
Click on the "BUY NOW" button next to match
make a payment with Paypal or Moneybookers
Check your e-mail address
Watch your game with pleasure
Basketball tip Official: Kokoshkov will lead Serbia to Tokyo
Igor Kokoshkov has been officially declared the national breeder of Serbia. The news that aired yesterday in the media space has now been confirmed by the local basketball federation. From the headquarters of our western neighbors, they expressed special gratitude to the Sacramento Kings, where he now works as an assistant to Kokoshkov, and to Vlad Divac, who is president of the basketball operations of the California team.
It is a huge honor for me and my family. I am happy to have the opportunity to lead the national team of Serbia. I am aware that the expectations are high, but this can be no different, especially considering the performance of the men`s national team over the years, comments on his appointment Kokoshkov.
The specialist, who became European champion with Slovenia in 2017, has experience in `Serbia`s representation - between 2004 and 2005 he is an assistant at Zeljko Obradovic`s headquarters. In addition to Belgrade`s Olympic qualification in June, Kokoshkov received permission fromSacramento to Travel to Europe for Qualifying Window in February.
The 47-year-old Serb recorded 19 wins and 63 losses in his only year as senior coach in the NBA - 2018/2019 season in Phoenix.
Basketball tip
- more details and information:
Basketball tip
Blog of basketball predictions
Basketball Rules
If you are not sure about basketball rules as Over/Under, home/away, Asian handicap prediction - you can check our Basketball Rules