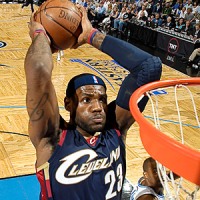 How it works?
Choose a package from the List below
Click on the "BUY NOW" button next to match
make a payment with Paypal or Moneybookers
Check your e-mail address
Watch your game with pleasure
Basketball predictions Steph Curry announces when he expects to return to the game
Superstar Steph Curry expects to return to the game at some point in early spring. The Golden State Warriors playmaker broke his left arm during a game with the Phoenix Suns on October 30th. On November 1, the 31-year-old virtuoso in the three-point shooting was operated on.
I definitely expect to be ready to play. I don`t know when. At some point in early spring. It all depends on the rehabilitation process. So far I have not broken anything and I have not dealt with such a hand injury but I am excited about the possibility of the season not being lost for us, the point guard said. Curry added that he used the time until he returned to the floor to work on his body. I use this moment for something like an off-season (Curry`s exact words are a mini-offseason - p. ), During which you have three months to work on your body. Of course, I also use the time to rest, but also to lay the foundations for what kind of player I want to be when I return after my injury. Hopefully I will get into a rhythm instantly, explained Curry, who is a 6-time Star Game contender, three-time NBA Champion and twice was selected MVP (Most Valuable Player). Golden State Warriors mentor Steve Kerr is currently unable to count on Curry`s longtime partner in the Warriors line-up, Clay Thompson, who is also recovering from a serious injury and may miss the entire season. To date, the Warriors are the team with the worst performance in the entire league analyzed by
basketball-predictions
- 2 wins and 9 losses.
Basketball predictions
- more details and information:
Basketball predictions
Blog of basketball predictions
Basketball Rules
If you are not sure about basketball rules as Over/Under, home/away, Asian handicap prediction - you can check our Basketball Rules