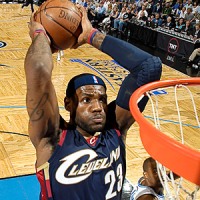 How it works?
Choose a package from the List below
Click on the "BUY NOW" button next to match
make a payment with Paypal or Moneybookers
Check your e-mail address
Watch your game with pleasure
Yes, this is really Anthony Bennett!
Being No. 1 in Draft is a great responsibility and weight you carry throughout your professional career. This is certainly something Anthony Bennett knows because he is often referred to by fans and specialists as the worst number one in history. The Canadian was taken from Cleveland with the first choice in 2013, but he did not have to do with the NBA, and his brief adventure in the Euroleague was also unsuccessful, although he won the Fenerbahce title. For more than a year he has been on the Development League, where he played consecutively for North Arizona and Maine and is now part of Clive`s affiliate, Agua Calliente. It is now that the 203-cm wing enjoys its most productive season as a professional and has an average of 13 points, 4. 7 rebounds, 0. 7 balls and 1. 0 assists. Against Austin Spurs Bennett has played its strongest game by
contacts with basketball picks
for years after it has scored 36 points! This adorned Clippers` 125:122 victory, and the Canadian winger played 26 minutes for which scored 8/9 of the three, 4/5 for 2 points and 4/4 of the penalty line, took 6 rebounds and took 1 ball.
Thus he again showed that he had the potential, but in this case the problems seem to be purely psychological. Bennett also plays most often as a heavy wing, and the NBA 203 centimeters is often not enough for a quadruple. In his first season as a professional, he also had a problem with the eyes that he was subjected to surgery, and now he is still looking for his place under the basketball sun.
Blog of basketball predictions
Basketball Rules
If you are not sure about basketball rules as Over/Under, home/away, Asian handicap prediction - you can check our Basketball Rules