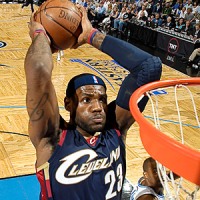 How it works?
Choose a package from the List below
Click on the "BUY NOW" button next to match
make a payment with Paypal or Moneybookers
Check your e-mail address
Watch your game with pleasure
The story goes on!
The sensation of this year`s finals in college basketball was not just one day. The story of Loyola Chicago continues with full force, and the next stop for players of coach Porter Mooseer is the Final Four, since this time they did not need any baskets in the last few seconds or any magic but just played a good basketball, helpedthey did everything by themselves to remove the Kansas State after 78:62.
Thus, 55 years after the historic first and only title in school history, Loyola is back on Finel 4 in March`s madness. 33 years after her last race, also known as the Big Dance, conference attendees Missouri Valley continue with a confident and happy step to the semi-finals, where she is expecting a new big challenge, Michigan.
Ben Richardson scored 23 points, combining with 6 rebounds and 4 assists, and Markes Towns and Donte Ingram added 13 and 12 points respectively for the fourth consecutive win of the tournament, which brought the first place in the South Region. Kansas State has become one of the most famous victims of hearty outsiders after Miami, Tennessee and Nevada.
Zevey Slade scored 14 points for Kansas State and Barry Brown scored 14 for the lost team.
See? Do you see? Are you kidding me? That`s the way things should happen. Boys just believe, commented excited coach Moeser after another boys` famous victory.
Success is under No. 32 in a total of 37 matches according
archive of basketball predictions
for the Ramsers this season. The semi-final against Michigan is on March 31 (Saturday).
Blog of basketball predictions
Basketball Rules
If you are not sure about basketball rules as Over/Under, home/away, Asian handicap prediction - you can check our Basketball Rules